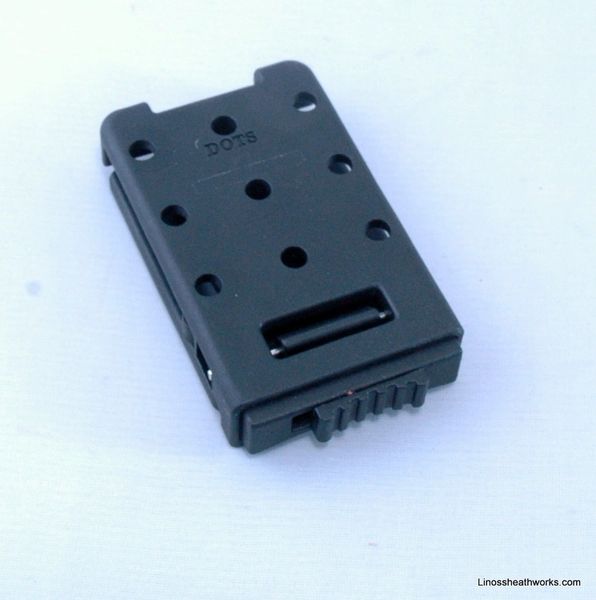 DCL Combat Loop
The Combat loop  has 9 holes on a 3/4" grid similar to the Lg Teklok . The locking system allows the knife to be carried in both the vertical or horizontal position on your belt or web gear. Fits up to 2-1/4" width belts and it can be adjusted Includes hardware.
The DCL can be unlocked and removed via a one-handed spring closure release.
This same release has a  BUILD-IN SLIDE LOCK SAFETY to secure the mounting to your belt.
There are couple complains that it opens easy while on the belt, ( it does need a stronger spring in my opinion)that can happen if you do not  engage the slide lock safety
Reviews