EOD RANGER KARAMBIT(ONTARIO KNIFE CO)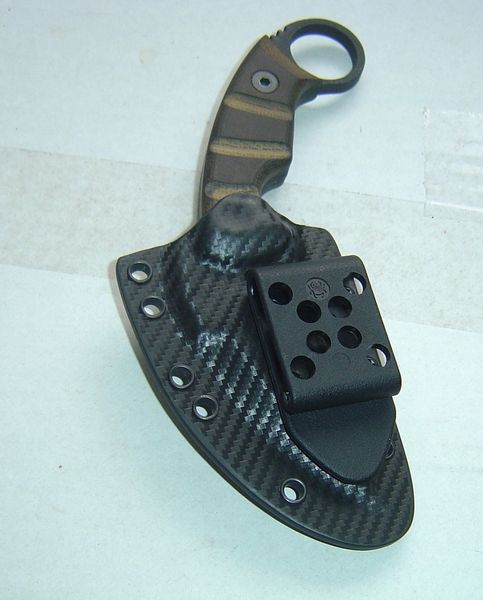 EOD RANGER KARAMBIT(ONTARIO KNIFE CO)
***IMPORTANT READ BELOW*** 

It has come to my attention that the specs for the EOD knives have changed
The difference is at the ricasso area the handle slabs (not radiused the same) and the swedge. The handle slabs cover more area at the ricasso and are closer to the plunge line, and also the swedge is different thickness and width.
Below is a picture of the two blades  
The older knives (type 1) usually have the Brown slabs and the newer ones  Gray(ish) (type 2)
***The most important indicator of which type blade you have is the Swedge***

Look at the 2 knives closely and chose in the drop-down menu above which one of the 2 knives you want the sheath made for.
We offer 2 alternative sheaths Featuring  .080 high quality  Kydex construction , 
the first one in a foldover (Taco style) design .
The second is a sandwich (pancake) design.

*For more info on the Combat Loop click here : COMBAT LOOP 
Prices include shipping in the USA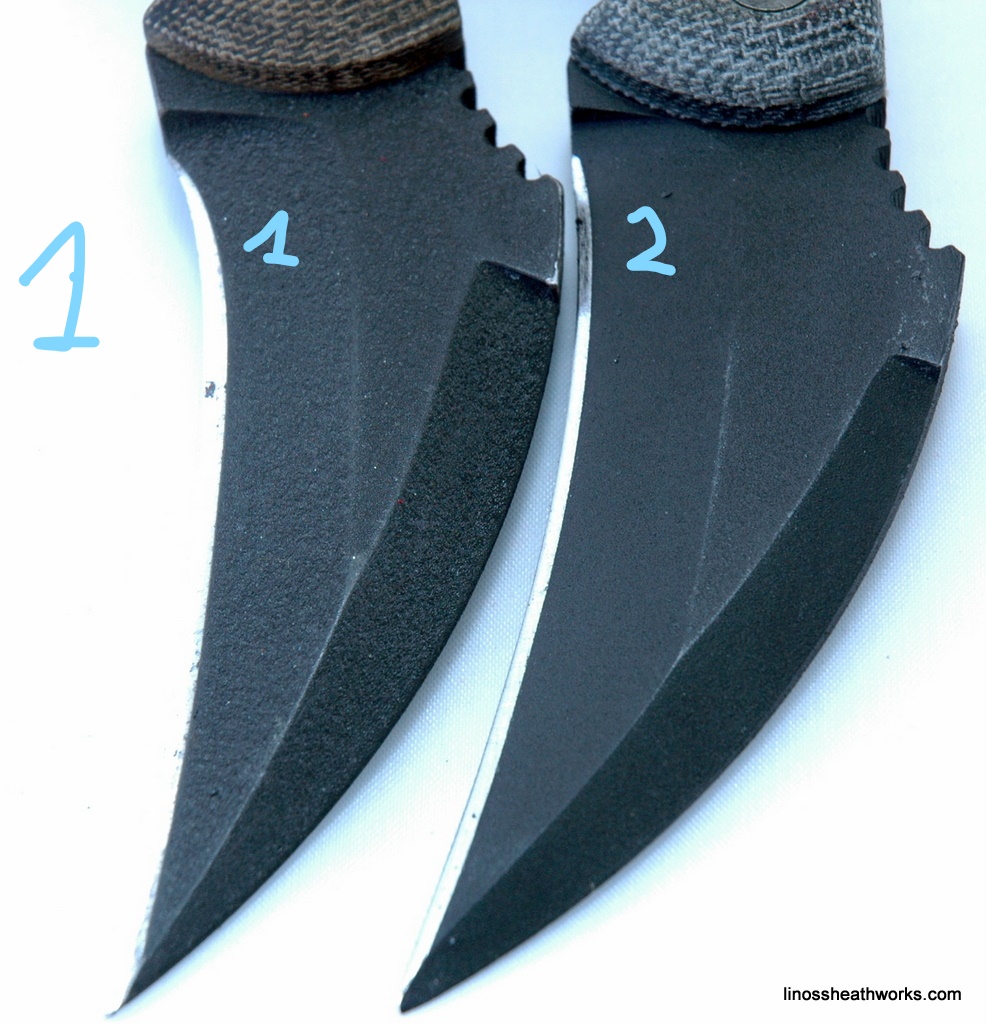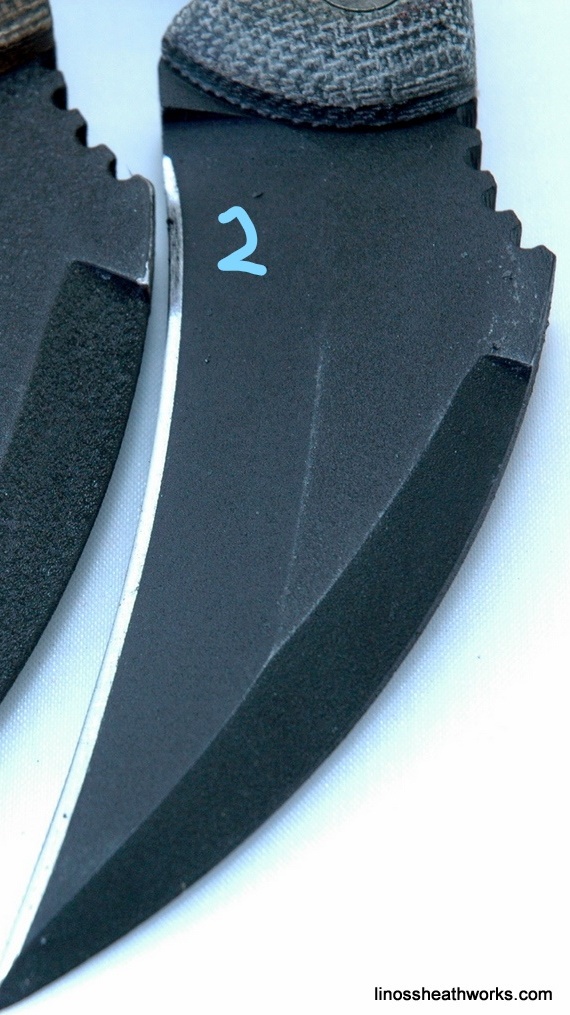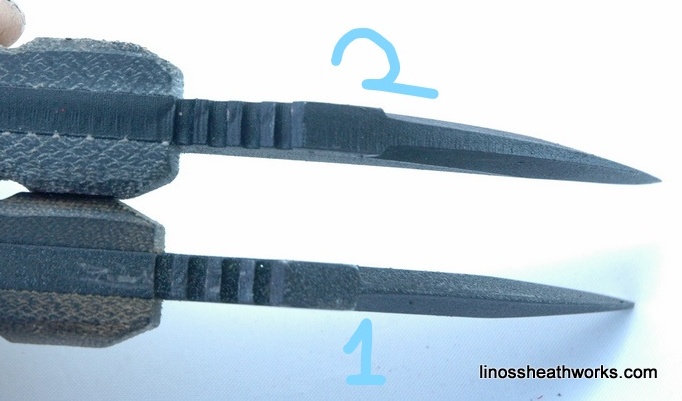 Reviews